Thanks for stopping by. If I could say hello and shake hands with you I would. I'm sure some internet Guru will figure that out soon.

Meanwhile .... Please check out my photos, videos and mp3 music files as well as upcoming gigs. Because I am a Utility Player and sideman (fiddle, mandolin, guitar, banjo, Saxophones, flute and vocals), I play with lots of different bands with many different styles. That's how I like it. Learn the songs quickly and show up on time and perform well for the artist. I Love being a side man. Don't give me the spotlight ... well, maybe just a small edge of it.
You can get an overview of what I do by watching the entire five minute video just below where I play Saxophone, Mandolin, Banjo and Fiddle and sing harmony.
I hope you enjoy what I do. I certainly do!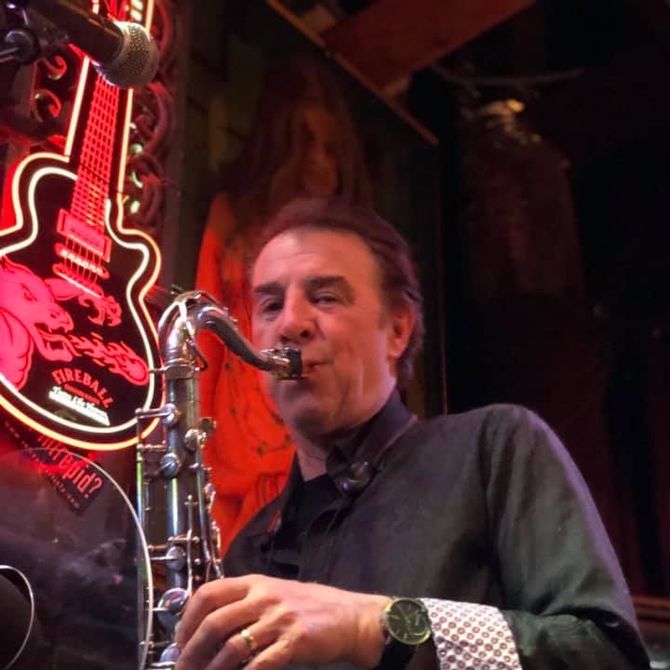 With Al Green
Nashville, TN
Playing with Al Green and the hard times at Bourbon Street Blues & Boogie Bar.